Rubberdown Customs 2" inch lift for Grizzly 700/550
rubberdown customs - atv lift kits and accessories When Strength Matters, Do it your self, front and back kits
Order:
Placed order on Monday 9/6/2010. Customer service was very helpful and took order over phone. The cost is $150 for U.S. customers and additional $10 for shipping. She stated that their company is out of Canada but they make two trips a week over the border to Niagara Ney York to ship out order to the U.S. so there is no hold up at customs. They provided me with a USPS tracking number and I received my order on Friday 9/10/2010.
Package:
My order arrived in a medium "Flat Rate Box" in excellent condition. Each of the pieces was wrapped in news paper and was in perfect condition with nothing missing. They did not provide directions but stated this over the phone and provided an email with a link to the directions at
Yamaha 700 & 550 Grizzly Lift Kit Instructions! - Rubber Down Customs
. The directions through their website are clear and detailed and have clear pictures to assist you in the install. My initial impression of their product is top notch. All pieces are CNC machined, rigid in construction and have a flat black powder coat.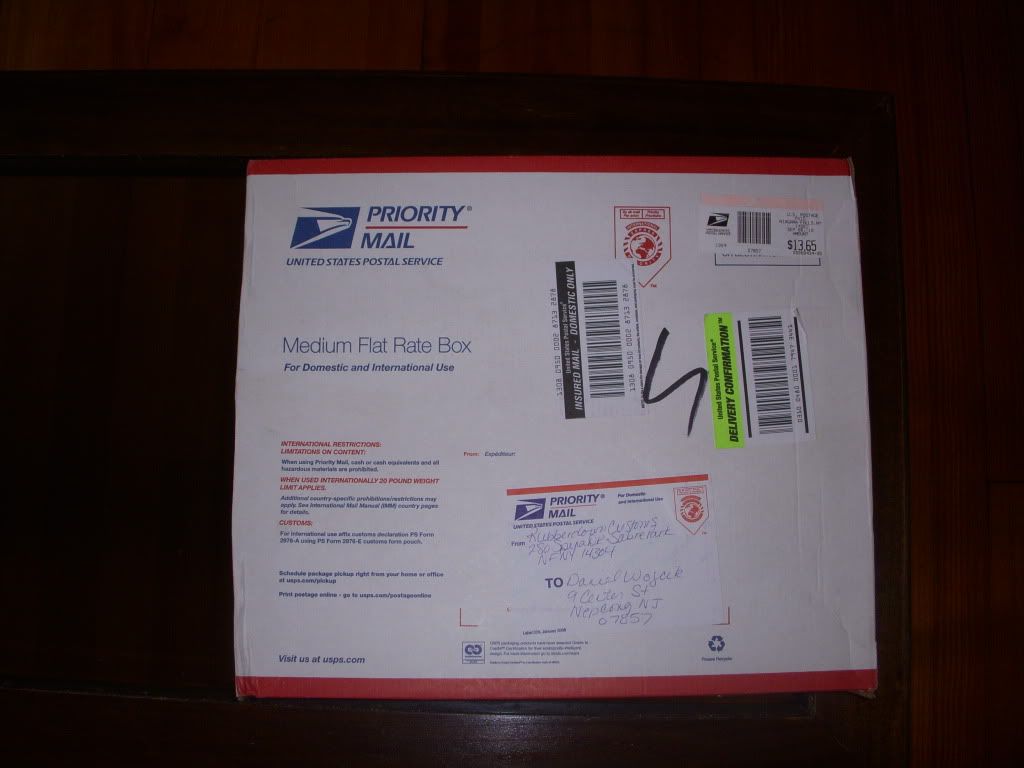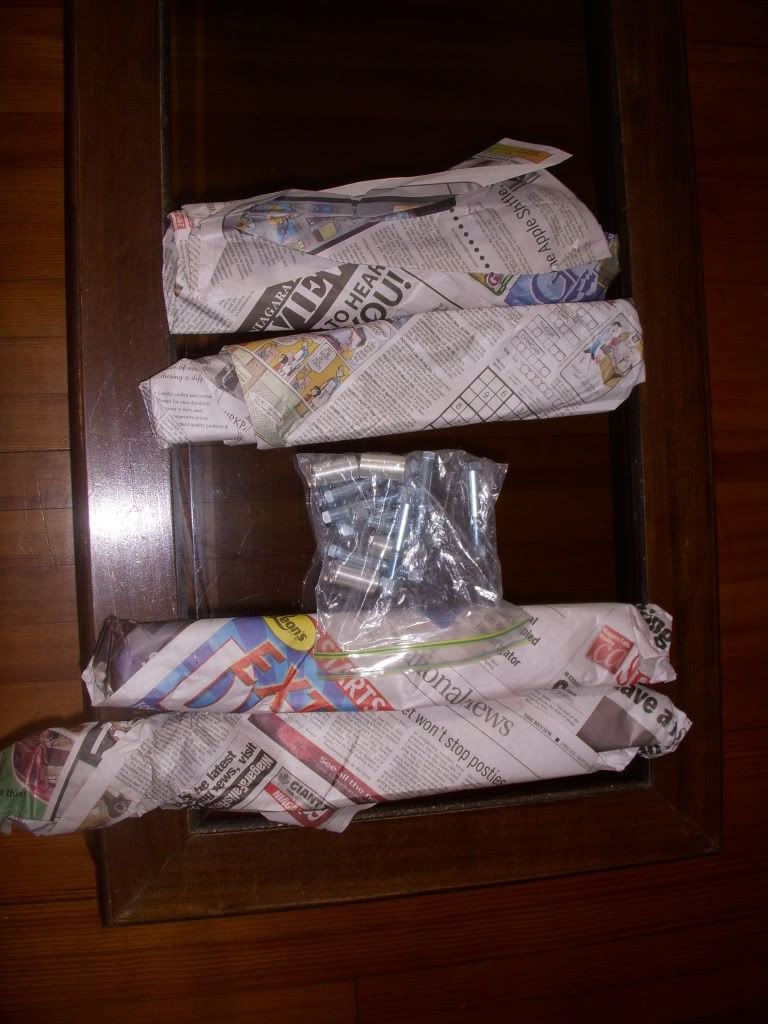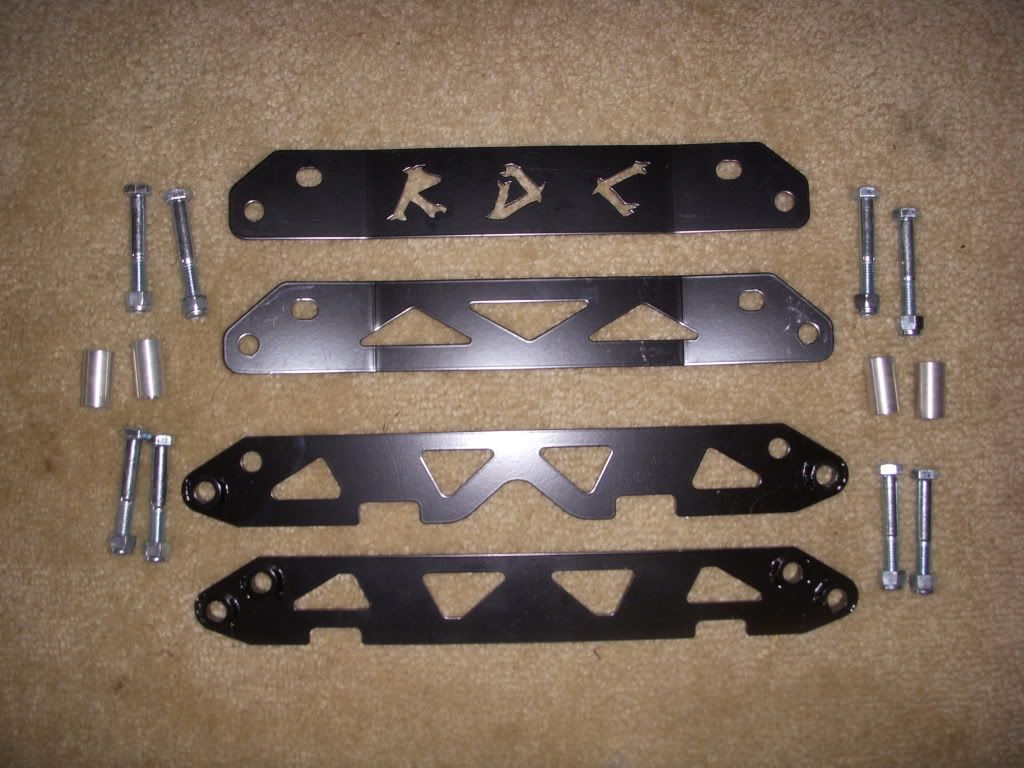 Install:
The install was straight forward and the instructions provided on their web site were accurate. I installed the front first by removing top shock bolts, bolting new brackets with supplied hardware, and re-bolting the shocks to the new mounting location. The instructions say that you may have to remove the shroud on EPS unit but there was no interference with mine at all. The rear install the same as the front. I had to notch my Ricochet A-Arm guards to keep them binding with lower shock area; I don't think this would be a problem if you are running a stock shock.
Front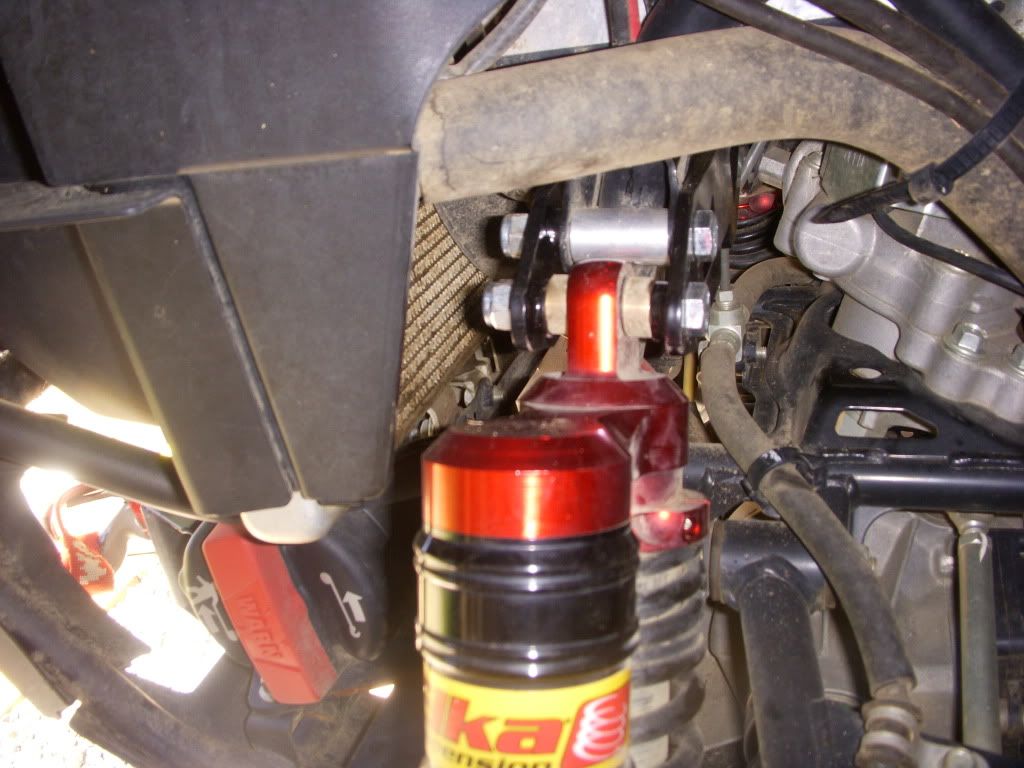 Rear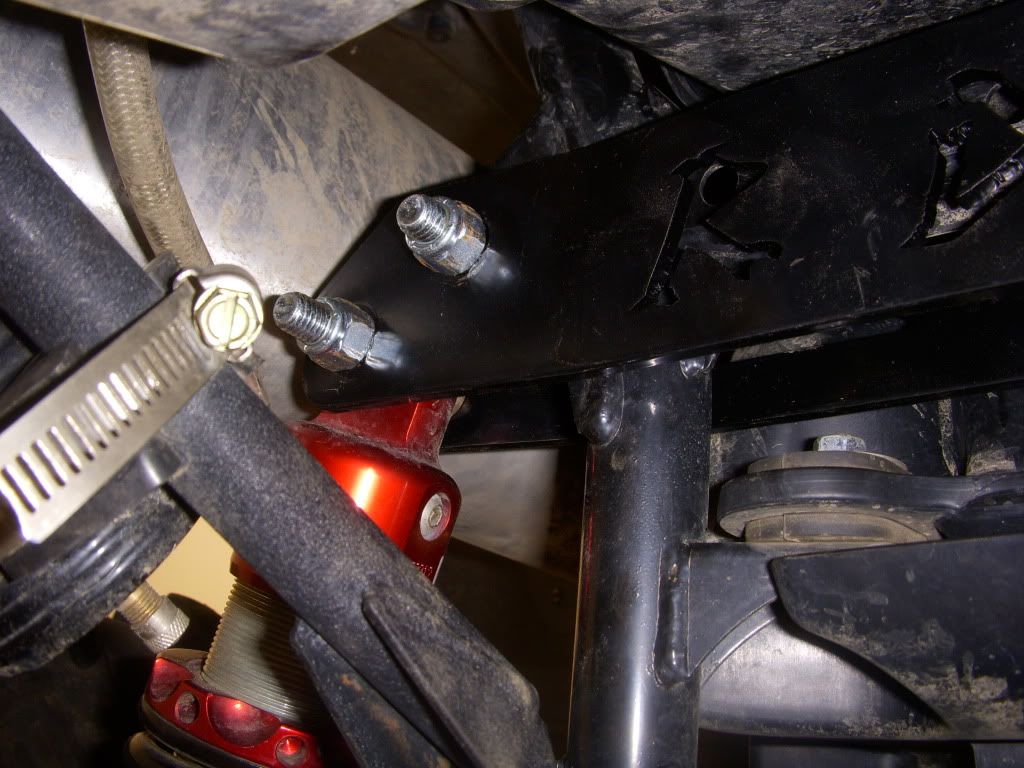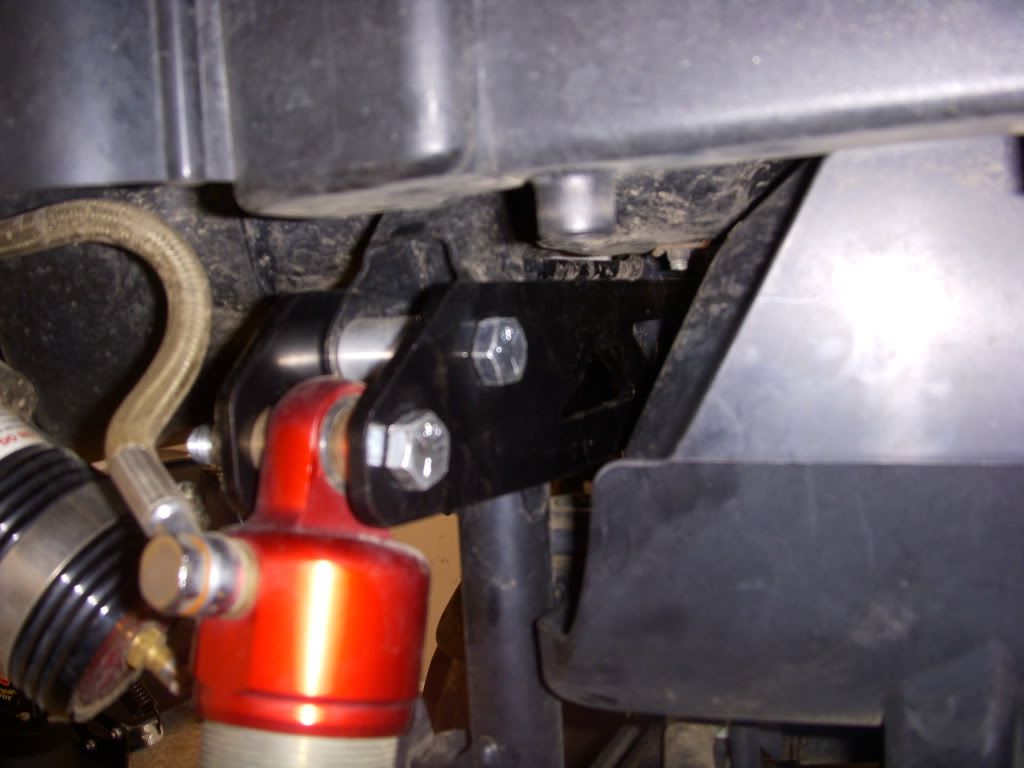 Conclusion:
I specifically wanted a lift kit to regain ground clearance I lost with the addition of the Elka Shocks. My ride height with the Elkas was 10 ½ in the front and 10 ¾ in the rear, after the addition of the lift kit the front is now 12 ¾ and the rear is 13 ¾. The lift kit is true to its word and added 2 ¼ inches of ground clearance in the front and 3 inches in the rear. The install was straight forward and can be performed by a novice; on a scale of 1 to 10 on the ease of install I would put it at a 3. As far appearance the lift kit looks great and overall I am pleased with the new appearance. As usual with the addition of any lift kit you will loose handling but gain ground clearance, and for the type of riding I do ground clearance is a bigger priority. I will update this review once I get a good ride in and give a comparison of the before and after. Rubberdown Customs offers the lift for several different makes and models but as far as Yamaha they only offer it for the 700/550 and Rhino. Hopefully they are able to expand their Yamaha line to offer a reasonable priced quality lift kit.
Before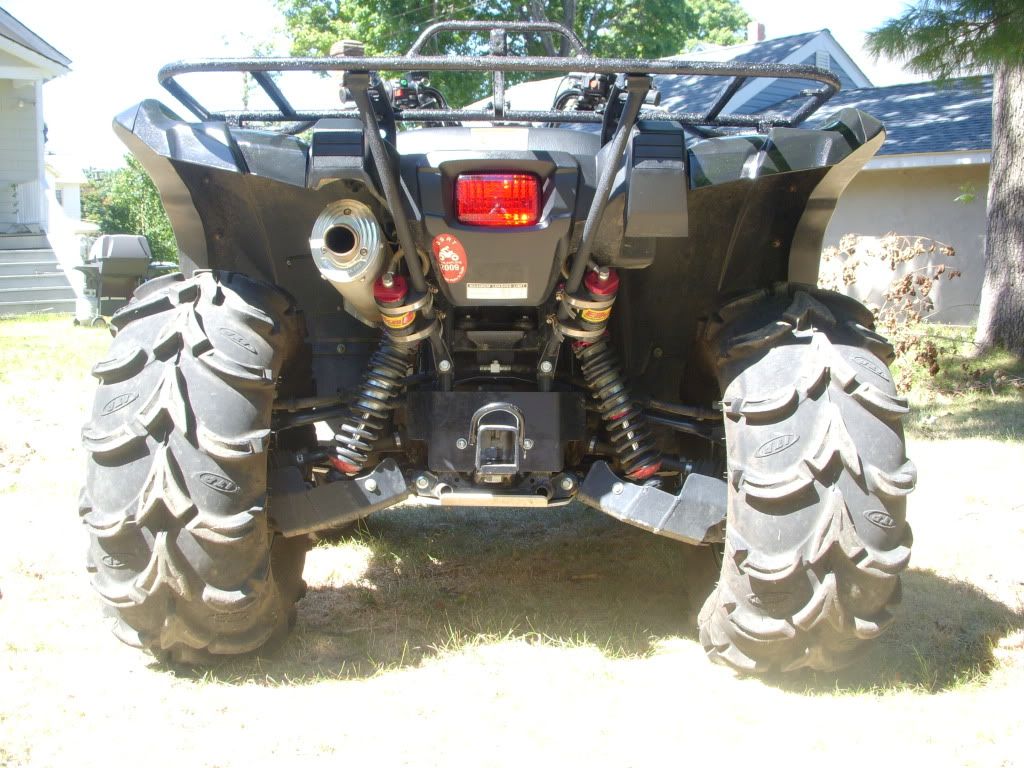 After